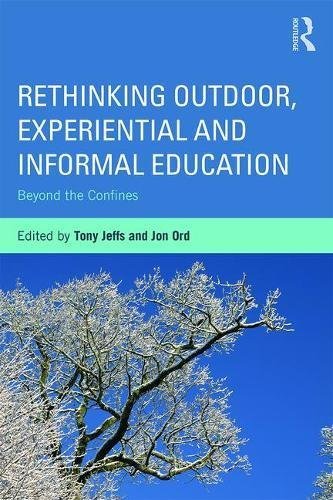 Rethinking Outdoor, Experiential and Informal Education
Minimum Order Quantity: 25
Overview
This book explores the nature and purpose of outdoor, experiential and informal education and considers the ways in which this expanding field might exploit the opportunities it offers young people and adults to engage in reflective informal education. Bringing together a wide range of contributors, the book examines how the outdoors (rural and urban) offers the potential to create educational encounters that are rarely, if ever, available to those teaching within the confines of school classrooms or youth centres.
Offering a fresh perspective, the book advocates shifting the outdoor education agenda from that of skills to speculative, aesthetic and philosophical opportunities embodied within the outdoor experience. Divided into three parts it explores:
The environmental and aesthetic values underpinning outdoor education

The various landscapes through which the outdoor educational experience is facilitated

The process of education in the 'outdoors' including self-development, group work and dialogue.
Emphasises the importance of understanding what the variety of experiences mean to the participants, this will be valuable reading to those studying or working in the field of outdoor education.
Categories