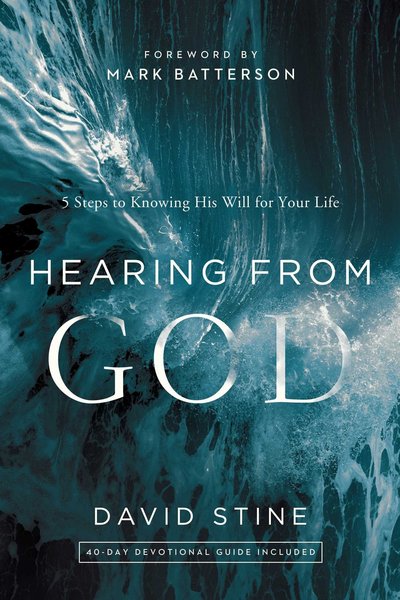 Hearing from God: 5 Steps to Knowing His Will for Your Life
Minimum Order Quantity: 25
Overview
Pastor David Stine, the Senior Pastor at DC Metro Church, shares a five-step process to help you hear from God. Included is a practical and informational 40-day guide to understanding His will and discovering the path He has in store for your life.

Throughout his time as a Senior Pastor, members of his congregation have asked Pastor David Stine many questions about the Christian faith, but there is one that he continuously hears: "How do you make contact with God and hear His voice?"

In Hearing from God, Stine presents a five-step process based on the scientific method to help Christians grow in their ability to listen and hear God's voice. This Scripture-based guide includes a 40-day devotional with curated Bible passages, questions for reflection, ideas for personal worship, and two-way journaling—everything you need to receive God's message. Hearing from God is the perfect way for you to deepen your relationship with God and better understand His Word.
Categories
Other Books by This Author