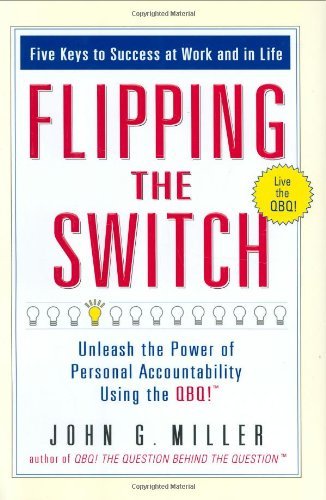 Flipping the Switch: Unleash the Power of Personal Accountability Using the QBQ! by Miller, John G.
Minimum Order Quantity: 25
Overview
The author of the best-selling QBQ! The Question Behind the Question offers a guide to personal accountability, outlining how to apply five principles that will help individuals to achieve positive personal growth, greater levels of creativity, and more rewarding relationships. 75,000 first printing.
Categories
Other Books by This Author