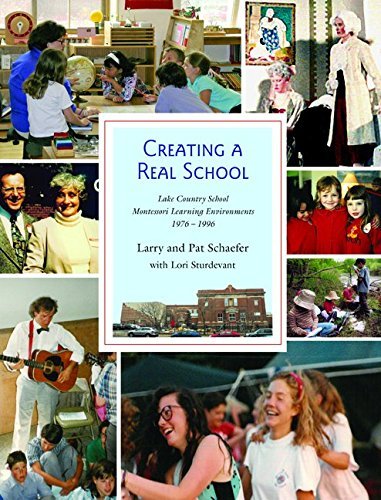 Creating a Real School: Lake Country School Montessori Environments 1976-1996
Minimum Order Quantity: 25
Overview
In the pages of this book, Larry and Pat Schaefer describe the creation of Lake Country School and the first twenty years of its development. The story takes us first to Bergamo, Italy, where the Schaefers took Montessori training courses; then to an established Montessori school in Toronto where they honed their pedagogical skills; and finally to the Twin Cities, where they worked with a community of parents, students, educators, and benefactors to establish a school based on the pedagogical principles of Maria Montessori.
The Schaefers describe how they and their colleagues and parent volunteers worked to find a permanent home for the school, and how they later redesigned the building they'd purchased to better fit the Montessori method. It tells of field trips and theatrical performances, annual rituals and celebrations, student projects and parent associations, and the development of the Land School in rural Wisconsin to further broaden the experience of students.
The narrative is enriched by the wisdom accumulated by the Schaefers and their fellow teachers over the course of many decades about how to create an effective and dynamic learning community of educators, parents, and children.
Categories