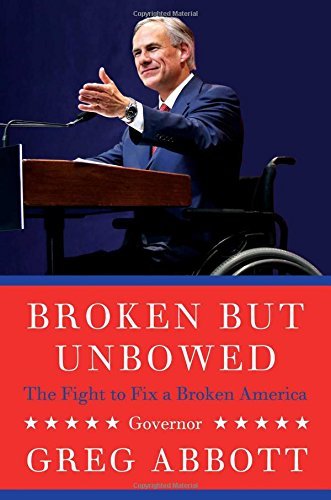 Minimum Order Quantity: 25
Overview
Texas governor and rising star in the Republican Party—one of the first prominent politicians to govern from a wheelchair since Franklin D. Roosevelt—Governor Greg Abbott pens his deeply personal and inspiring life story and proposes a plan to restore America to greatness in what Newt Gingrich calls a "bold and compelling" read.

Greg Abbott lost his ability to walk after a huge oak tree crashed down on his back, fracturing vertebrae into his spinal cord, leaving him forever paralyzed. At twenty-six-years-old, the future he had dreamed of seemed to instantly vanish.

But he soon realized that our lives are not defined by our challenges, but by how we respond to those challenges. He found that deep within him—and each of us—was the character to overcome impossible odds. He went on to conquer his paralytic challenges to become a justice of the highest court of Texas, the longest serving attorney general in Texas history, and now governor, all while in a wheelchair.

Broken But Unbowed is not only Governor Abbott's stirring memoir but also his plan to restore the Constitution and address many of the problems that citizens face every day. Our country is broken, but America is still a leader and role model for other countries in the world. Governor Abbott believes we can reestablish America's greatness by improving the Constitution. Through his tenacity and sheer will, Governor Abbott casts a vision for reinstating America to live up to the promise of its founders.The governor of Texas describes the accident that caused his paralysis, his achievements as Texas' longest-serving attorney general ,and his plan to restore America to international prominence through Constitutional improvements and leadership.
Categories
Other Books by This Author